Horse Geeks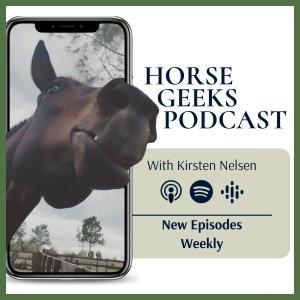 Horse Geeks Episode 21: Words Matter
October 03, 2022
The Horse Geeks Podcast – Where we look at horses and riding from the inside out
Topic: The words we use inside our own head with self talk or to our horses and the words used between teacher and student all have undercurrents that we can notice. Are the words we use for or against what we want? Are they implying we need to use a lot of effort? Are they asking us to explore and find ease? The words we use can matter a lot to the outcomes we get.
Guest: Deb Romero, certified Alexander Technique instructor
www.optimalposture.org
Host: Kirsten Nelsen, professional horse trainer and developer of Training for Optimal Balance
www.kirstennelsen.com
The post Horse Geeks Episode 21: Words Matter appeared first on Kirsten Nelsen.
---
Download Episode