Horse Geeks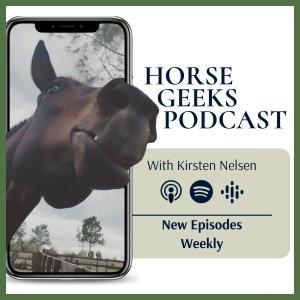 Horse Geeks Episode 16: Newton's 2nd Law of Motion
September 03, 2022
The Horse Geeks Podcast – Where we look at horses and riding from the inside out
Topic: Newtons second law of motion states Force = Mass x Acceleration. Force is a vector quality that always has direction and magnitude. How we use our bodies and direct our energy as a force on the back of a horse has a huge impact on the horses movement. Learning to be aware of direction and magnitude in our aids as well as becoming a stable force as a rider is what good riding is all about. The forces of motion tell us how the mechanics are working.
Guest: Deb Romero, certified Alexander Technique instructor
www.optimalposture.org
Host: Kirsten Nelsen, professional horse trainer and developer of Training for Optimal Balance
www.kirstennelsen.com
The post Horse Geeks Episode 16: Newton's 2nd Law of Motion appeared first on Kirsten Nelsen.
---
Download Episode