The Great Shalom Podcast : Overcoming Learning Disabilities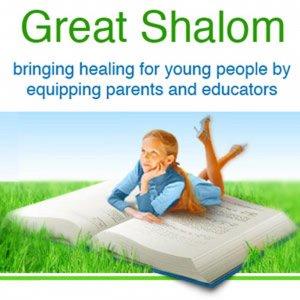 Victory for a Child who "Cant Speak"
February 26, 2021
Recently, I saw a prayer request for a little guy who cant speak, and besides praying, I realized that I had not shared our family's victory with this issue. I had 3 grandsons who "couldn't" speak. Let me tell you about them, and about another little gal. It should give you ideas and some hope and faith for any child of yours who "cant speak."

Also, along the way, I mentioned diet. I took my grandson off milk, so he could hear. Here is a link to Dr. Melillo's Disconnected Kids, to his book on diet, and to a search on the Fiengold diet. The Fiengold diet is an elimination diet that people use to find out what foods are irritating their children. Consequently, it is thought of as a diet for allergies or ADD, but the same logic works for any problem. Experimenting, you know... like science. LOL You have to laugh these days. People are so stirred up and angry about things they know nothing about. When this Fiengold diet came out, like in the 70s, lots of people spoke against it. It certainly has stood the test of time. You use it to find out what is bothering your child. If you already know, of course, it is a lot of trouble.

Like I said, your situation might not be exactly like any that I shared, but the stories will give you a place to start, some ideas, and surely some hope & faith. And that is where everything starts.
---
Download Episode