Girl Power Alliance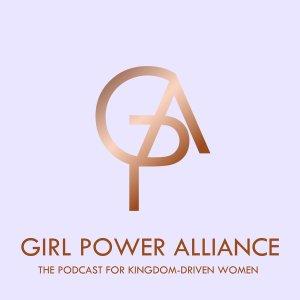 Episode 128 - God Loves You!
December 16, 2022
Girl Power Alliance is a community of women who are Kingdom-Driven and want to empower, encourage, and equip each other with the tools to experience growth in both their faith and personal life.
Girl Power Alliance Guest: Susan Fleming
Susan Fleming is the founder and owner of Heaven to Earth LLC and a Business Alignment Therapist who equips established Kingdom CEOs to multiply her Legacy, Impact, Freedom, Energy (LIFE) without burnout!
After 5 years practicing traditional therapy she realized that psychology was only a piece of the healing puzzle. Through her own journey she had incorporated the modalities of
psychology, neuroscience, Kingdom assignment, mentorship, and coaching. God revealed how all of these beautiful pieces fit together, and that became the framework
for her signature Multiplier Method. Business was never meant to be toxic to the other areas of life, but we have learned the wrong way to work in business.
Her mission now is to impact entrepreneurial culture with a new way to operate in business. She's all about ditching the hustle and working from God's rest. His intention for us was always partnership, not performance. Susan obtained her master's degree in Mental Health Counseling from Walden University. She is also a co-author of the #1 International Bestselling book "Just Say No: 14 Transformational Keys to Set Healthy Boundaries in
Business and Relationships."
Connect with Susan:
Facebook https://www.facebook.com/susan.fleming.92754 
Website https://www.heaventoearthllc.com/
YouTube  https://www.youtube.com/channel/UCh2U5ynl4AN8-wYFDz8_fNw/featured
STAY IN THE KNOW! Join our GPA Community Today:https://girlpoweralliance.com/membership/
FOLLOW US ON SOCIAL:
Facebook: https://www.facebook.com/groups/girlpoweralliancemembers
Instagram: https://instagram.com/girlpoweralliance
Website: http://girlpoweralliance.com/
iTunes: https://podcasts.apple.com/us/podcast/girl-power-alliance/id1506856958
Spotify: https://open.spotify.com/show/7byrp7oXxaCs056xWoNucB?si=ndc8Fc_CSgex5sE5bT3VoQ
---
Download Episode