Girl Power Alliance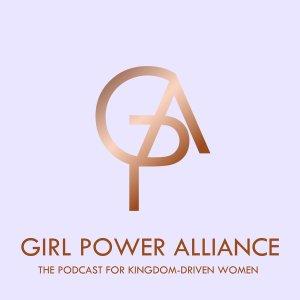 Episode 126 - Letting Go of Your Idols
November 18, 2022
Girl Power Alliance is a community of women who are Kingdom-Driven and want to empower, encourage, and equip each other with the tools to experience growth in both their faith and personal life.
Girl Power Alliance Podcast Guest: Chrystal Cuellar
Hi, I'm Chrystal, a Christian Life Coach who helps women break the binge drinking cycle and navigate an alcohol free lifestyle.
Alcohol used to be my best friend until it was my worst enemy. For years I used alcohol to celebrate or drown my sorrows. I thought my habits around alcohol were okay since I wasn't drinking daily. It was okay until God led me to leave the relationship I was in for almost 10 years. At this point I was already trying to moderate, taking breaks, switching from whiskey to wine etc. but the days sober became less and less and for the first time I felt like I was losing control. So I listened to what God was saying and I reached out for Mentorship and support. While this journey hasn't been easy, it's been the best decision I've made in my life aside from deciding to follow Jesus. He has made my mess into a message, ministry and resource for those struggling in this area. I've been able to mentor women all across the states who are willing to make the switch to an alcohol free lifestyle and listen to the Holy Spirits leading. Jesus saved me and he's called me to share this message with you too. He's called me to be a vessel and tool to help women breakthrough this toxic cycle so they can truly step into their God given purpose.
STAY IN THE KNOW! Join our GPA Community Today:https://girlpoweralliance.com/membership/
FOLLOW US ON SOCIAL:
Facebook: https://www.facebook.com/groups/girlpoweralliancemembers
Instagram: https://instagram.com/girlpoweralliance
Website: http://girlpoweralliance.com/
iTunes: https://podcasts.apple.com/us/podcast/girl-power-alliance/id1506856958
Spotify: https://open.spotify.com/show/7byrp7oXxaCs056xWoNucB?si=ndc8Fc_CSgex5sE5bT3VoQ
---
Download Episode