Girl Power Alliance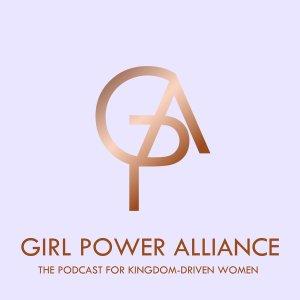 Episode 127 - Just Say YES!
December 02, 2022
Girl Power Alliance is a community of women who are Kingdom-Driven and want to empower, encourage, and equip each other with the tools to experience growth in both their faith and personal life.
Girl Power Alliance Guest: Samantha Semans
Samantha Semans is the Founder of Ten10Social. She created her business with the idea of lightening the load of small business owners, coaches, and other entrepreneurs by keeping them doing the things they love without all the overwhelm of juggling social media. 
Understanding the endless tasks small business owners are faced with, the dedication coaches have to their clients that they pour everything into, the "mental game", and precious time that social media strategy requires– she wanted to build a business for those that just feel "over it" when it comes to being present online. 
When she's not behind her computer putting her heart and soul into the mission of Ten10Social, she can be found volunteering at church, enjoying possibly too many cups of coffee, spending time with her family, and building a supportive community of entrepreneurs in her local area!
Connect with Samantha: ten10social.com
STAY IN THE KNOW! Join our GPA Community Today:https://girlpoweralliance.com/membership/
FOLLOW US ON SOCIAL:
Facebook: https://www.facebook.com/groups/girlpoweralliancemembers
Instagram: https://instagram.com/girlpoweralliance
Website: http://girlpoweralliance.com/
iTunes: https://podcasts.apple.com/us/podcast/girl-power-alliance/id1506856958
Spotify: https://open.spotify.com/show/7byrp7oXxaCs056xWoNucB?si=ndc8Fc_CSgex5sE5bT3VoQ
---
Download Episode