Girl Power Alliance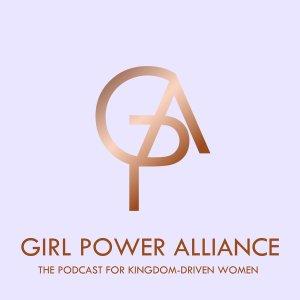 Episode 124 - Authenticity is Vulnerability
October 21, 2022
Girl Power Alliance is a community of women who are Kingdom-Driven and want to empower, encourage, and equip each other with the tools to experience growth in both their faith and personal life.
Girl Power Alliance Guest: Annika Lile
Annika is the founder of Anointed, a small business with the main goal of continuing to spread the Good News of Jesus through Christian products.
As a faith based company, we are rooted in the mission of bringing the love and joy of Christ to others! Throughout all that we do, we want to bring encouragement and joy to the world in the midst of the chaos.
Connect with Annika:
www.anointed.la
STAY IN THE KNOW! Join our GPA Community Today:https://girlpoweralliance.com/membership/
FOLLOW US ON SOCIAL:
Facebook: https://www.facebook.com/groups/girlpoweralliancemembers
Instagram: https://instagram.com/girlpoweralliance
Website: http://girlpoweralliance.com/
iTunes: https://podcasts.apple.com/us/podcast/girl-power-alliance/id1506856958
Spotify: https://open.spotify.com/show/7byrp7oXxaCs056xWoNucB?si=ndc8Fc_CSgex5sE5bT3VoQ
---
Download Episode