Girl Power Alliance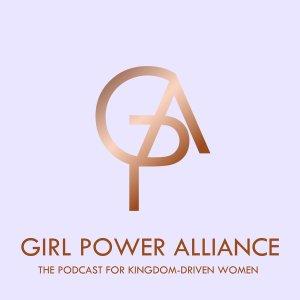 Episode 123 - Courage for the Calling
October 07, 2022
Girl Power Alliance is a community of women who are Kingdom-Driven and want to empower, encourage, and equip each other with the tools to experience growth in both their faith and personal life.
Girl Power Alliance Guest: Chantell Cooley
Chantell Cooley is Senior Vice President of Columbia Southern Education Group (CSEG), the parent company of Columbia Southern University (CSU). Since 1989, Chantell has been at the forefront of online education, using her interpersonal communication, leadership and management skills to encourage students to achieve their goals through higher education.
In 2016, she founded Chantell Cooley Ministries, her personal ministry that aims to motivate and inspire people through the Prophetic and the Gospel of Christ.
Chantell is on the Board of Directors of Christian International, based in Santa Rosa, Florida, in the United States; led by Bishop Bill Hamon. In 2021, she partnered with Circuit Riders Ministries of California to co-found The Mavericks project: a mentoring and acceleration platform for young Christian entrepreneurs.
Chantell has been married to Tommy Cooley since 1993 and has two children: Dylan and Brooke Cooley. She is from Alabama and is the author of numerous books, including her new business book, "Beyond the Basics", in which she summarizes her more than 30 years of experience in the corporate world on strategies to succeed in the business world.
You can contact Chantell at:
Chantellcooley.com and follow her on Facebook and Instagram at @chantellcooleyministries.
STAY IN THE KNOW! Join our GPA Community Today:https://girlpoweralliance.com/membership/
FOLLOW US ON SOCIAL:
Facebook: https://www.facebook.com/groups/girlpoweralliancemembers
Instagram: https://instagram.com/girlpoweralliance
Website: http://girlpoweralliance.com/
iTunes: https://podcasts.apple.com/us/podcast/girl-power-alliance/id1506856958
Spotify: https://open.spotify.com/show/7byrp7oXxaCs056xWoNucB?si=ndc8Fc_CSgex5sE5bT3VoQ
---
Download Episode