Girl Power Alliance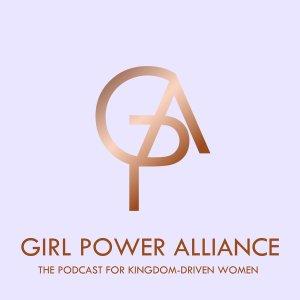 Episode 120 | High Speed Transformation
August 19, 2022
Jessie Harris Bouton is The Millionaire Mompreneur™, a certified life and business mentor, motivational author and speaker, former professional 300+mph world champion race car driver, wife and mom of 5.
As the creator and founder of the Millionaire Mompreneur Project, Jessie shamelessly shares how in the beginning of her entrepreneur journey, she cried more tears raising her businesses than her babies which is why when she cracked the code of the Millionaire Mompreneur on her terms leveraging powerful branding, marketing and sales systems in less than part-time hours, she committed herself to helping more motivated women do the same.
You can go to www.millionairemompreneur.com to learn more about how you too can ditch the hustle and grind and turn your God-given coaching calling into a career and create a life with more meaning, money and freedom.
Girl Power Alliance is a community of women who are Kingdom-Driven and want to empower, encourage, and equip each other with the tools to experience growth in both their faith and personal life.
STAY IN THE KNOW! Join our GPA Community Today:https://girlpoweralliance.com/membership/
FOLLOW US ON SOCIAL:
Facebook: https://www.facebook.com/groups/girlpoweralliancemembers
Instagram: https://instagram.com/girlpoweralliance
Website: http://girlpoweralliance.com/
iTunes: https://podcasts.apple.com/us/podcast/girl-power-alliance/id1506856958
Spotify: https://open.spotify.com/show/7byrp7oXxaCs056xWoNucB?si=ndc8Fc_CSgex5sE5bT3VoQ
YouTube: https://www.youtube.com/c/GirlPowerAlliance/featured
---
Download Episode