Girl Power Alliance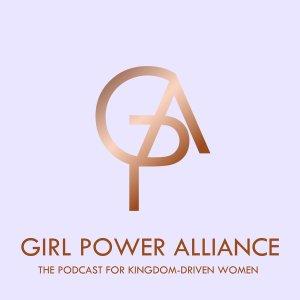 Episode 116 - Elevating Your Wisdom & Wealth
June 25, 2022
Girl Power Alliance is a community of women who are Kingdom-Driven and want to empower, encourage, and equip each other with the tools to experience growth in both their faith and personal life.
Girl Power Alliance Guest: Izabella Levey
Izabella Levey is a results-driven, fast-talking, faith-fuelled Money Mentor for established service-based entrepreneurs.
Izabella's mission is simple and shines through everything that she does: to elevate the wealth of women entrepreneurs and empower them to reach their ultimate financial freedom & fulfillment.
She has a blissful blend of strategy and soul which has collectively supported her clients in generating over $4 MILLION in new revenue in the past 4 years.
Izabella's mentorship is said to be similar to having a secret silent partner as she supports her clients behind the scenes so they can shine on the scene.
STAY IN THE KNOW! Join our GPA Community Today:https://girlpoweralliance.com/membership/
FOLLOW US ON SOCIAL:
Facebook: https://www.facebook.com/groups/girlpoweralliancemembers
Instagram: https://instagram.com/girlpoweralliance
Website: http://girlpoweralliance.com/
iTunes: https://podcasts.apple.com/us/podcast/girl-power-alliance/id1506856958
---
Download Episode