Girl Power Alliance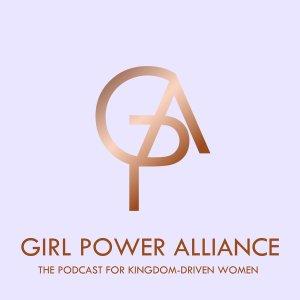 Episode 111 - Success to Significance
April 15, 2022
Alissa founded her creative life and style blog, Lil' Bit City, 'Lil Bit Country, in 2007, providing a glimpse into her life balancing family, business, blogging and faith. By 2010, she began partnering with brands to create content on her blog for her audience. Alissa immediately noticed the "language barrier" between marketers and influencers, and inspiration struck. She launched Pollinate Media group in 2012 to serve as a translator between influencers like herself and brands/marketers. Pollinate Media Group became a leader in the influencer marketing space, known for being a top matchmaker between industry leading brands and top digital influencers and publishers. While helping companies like Cost Plus World Market, Land of Nod, and hundreds of other brands create brand ambassador programs, Alissa's greatest passion was coaching thousands of women, helping them build their own small business, grow their blogs and expand their social influence.
In 2019, God began to shift her heart, instilling a desire to help Christian women grow closer to Jesus. Through her blog and social media, she began shifting her content to serve women for kingdom impact. Over the years she has helped a lot of businesses make their voice heard, now she's using the voice God gave her to help women find faith and freedom.
As serial entrepreneurs, Alissa and her husband run a real estate portfolio that includes a luxury short term real estate portfolio. For the past five years they have served and chaired the board of a nonprofit organization called Standing Stone ministries, that shepherds and walks beside pastors and ministry leaders. Alissa and her husband split time between Orange County, CA and Franklin, TN, with their two teenage children and their adorable dog.

Connect with Alissa on Instagram: https://www.instagram.com/alissamcircle/
---
Download Episode