Geek News Central Podcast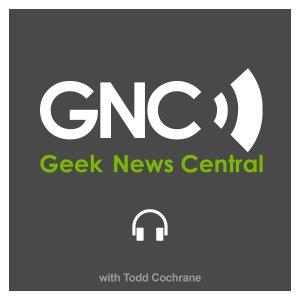 Unprecedented Cord-Cutting Surge in Q1 2023 Sends US Pay-TV Subscriptions Plunging to 1992 Lows #1669
May 15, 2023
With a floundering economy In the first quarter of 2023, the U.S. pay-TV industry suffered its steepest subscriber losses yet, losing a total of 2.3 million customers across cable, satellite, and internet TV services due to the rising popularity of streaming video. According to senior analyst Craig Moffett, the penetration of pay-TV into U.S. households has declined to 58.5%, its lowest level since 1992, and the total number of U.S. pay-TV subscribers has fallen to 75.5 million, down nearly 7% year over year. The rate of decline was particularly notable for cable TV operators (-9.9% YoY) and satellite providers DirecTV and Dish Network (-13.4% YoY). Despite these losses, Google's YouTube TV managed to gain an estimated 300,000 subscribers in Q1. The sharp rise in sports-broadcast fees is causing a vicious cycle of higher retail prices, prompting more cord-cutting, and forcing distributors to further raise prices. Even ESPN, a key player in the traditional ecosystem, is considering transitioning to direct-to-consumer or streaming platforms, recognizing the trend as inevitable. Summary of article from Variety. I cover this and more Audio only for a few episodes folks.
Subscribe to the Newsletter.
Join the Chat @ GeekNews.Chat
Email Todd or follow him on Facebook.
Like and Follow Geek News Central Facebook Page.
Geek Central Discord Channel

Download the Audio Show File
Support my Show Sponsor: 5 Best Godaddy Promo Codes

30% Off on GoDaddy Products & Services cjcgeek30

$4.99 GoDaddy coupon for a New or Transferred .com domain cjcgeek99

$1.99 a month Economy Hosting with a free domain name. Promo Code: cjcgeek1h

$2.99 a month Managed WordPress Hosting with free Domain name. Promo Code: cjcgeek1w

Support the show by becoming a Geek News Central Insider

Show Notes:
The post Unprecedented Cord-Cutting Surge in Q1 2023 Sends US Pay-TV Subscriptions Plunging to 1992 Lows #1669 appeared first on Geek News Central.
---
Download Episode