Geek News Central Podcast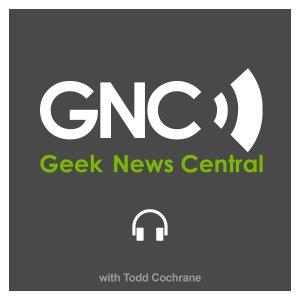 Revolutionizing Education: AI Personalized Tutors and Khan Academy's Khanmigo #1667
May 04, 2023
Sal Khan, the founder of Khan Academy, discussed the potential of AI in transforming education during a TED Talk, highlighting its capacity to provide personalized tutoring for every student. Khan demonstrated the capabilities of Khan Academy's chatbot, Khanmigo, which assists learners in various subjects without giving direct answers, encouraging problem-solving instead. Despite some concerns over plagiarism and misinformation, AI tools like Khanmigo can potentially revolutionize learning by offering tailored assistance and support to both students and teachers. What is super scary here is the potential for abuse, and revising history and providing slanted information will continue to erode education.  Summary of Business Insider Article!
Subscribe to the Newsletter.
Join the Chat @ GeekNews.Chat
Email Todd or follow him on Facebook.
Like and Follow Geek News Central Facebook Page.
Geek Central Discord Channel

Download the Audio Show File
Support my Show Sponsor: 5 Best Godaddy Promo Codes

30% Off on GoDaddy Products & Services cjcgeek30

$4.99 GoDaddy coupon for a New or Transferred .com domain cjcgeek99

$1.99 a month Economy Hosting with a free domain name. Promo Code: cjcgeek1h

$2.99 a month Managed WordPress Hosting with free Domain name. Promo Code: cjcgeek1w

Support the show by becoming a Geek News Central Insider

Show Notes:
The post Revolutionizing Education: AI Personalized Tutors and Khan Academy's Khanmigo #1667 appeared first on Geek News Central.
---
Download Episode