Geek News Central Podcast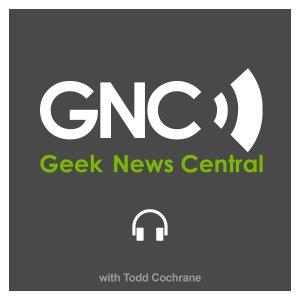 Couple with Disabilities Wonder if AI Tool Led to Daughter's Removal #1656
March 16, 2023
The Hackneys, a couple with developmental disabilities, wonder whether an AI tool used by the Allegheny County Department of Human Services to predict children's risk of harm led to removing their 8-month-old daughter from their home. The Hackneys' daughter had been hospitalized for dehydration, and child welfare officials took custody of her, accusing a couple of neglect. Over a year later, their daughter remains in foster care, and the Hackneys struggle to understand how taking their daughter to the hospital could be considered neglectful. If AI resulted in children being taken from parents, we have much to worry about.
Subscribe to the Newsletter.
Join the Chat @ GeekNews.Chat
Email Todd or follow him on Facebook.
Like and Follow Geek News Central Facebook Page.
Geek Central Discord Channel

Download the Audio Show File
Support my Show Sponsor: 5 Best Godaddy Promo Codes

30% Off on GoDaddy Products & Services cjcgeek30

$4.99 GoDaddy coupon for a New or Transferred .com domain cjcgeek99

$1.99 a month Economy Hosting with a free domain name. Promo Code: cjcgeek1h

$2.99 a month Managed WordPress Hosting with free Domain name. Promo Code: cjcgeek1w

Support the show by becoming a Geek News Central Insider

Show Notes:
The post Couple with Disabilities Wonder if AI Tool Led to Daughter's Removal #1656 appeared first on Geek News Central.
---
Download Episode