Geek News Central Podcast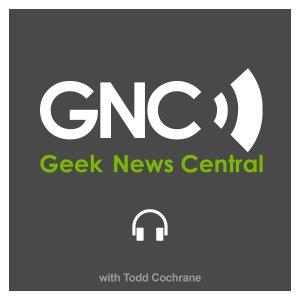 SpaceX Launched 'V2 Mini' Satellites #1653
February 27, 2023
SpaceX is in a bind with the Starship launch running behind. They have had to launch "V2 Mini' Satellites to help them increase their already over-sold capacity, resulting in lower-than-expected performance. I have seen it with my Starlink account while, at the same time, they continue to raise the prices of the service to try and have fewer folks in oversold regions using the service. The V2 Mini has 5x the capacity, so it appears they will try to fill some gaps. Meanwhile, the Falcon 9 can only put 21 of these into orbit per launch due to the heavier weight.
Subscribe to the Newsletter.
Join the Chat @ GeekNews.Chat
Email Todd or follow him on Facebook.
Like and Follow Geek News Central Facebook Page.
Geek Central Discord Channel

Download the Audio Show File
Support my Show Sponsor: 5 Best Godaddy Promo Codes

30% Off on GoDaddy Products & Services cjcgeek30

$4.99 GoDaddy coupon for a New or Transferred .com domain cjcgeek99

$1.99 a month Economy Hosting with a free domain name. Promo Code: cjcgeek1h

$2.99 a month Managed WordPress Hosting with free Domain name. Promo Code: cjcgeek1w

Support the show by becoming a Geek News Central Insider

Show Notes:
The post SpaceX Launched 'V2 Mini' Satellites #1653 appeared first on Geek News Central.
---
Download Episode