Geek News Central Podcast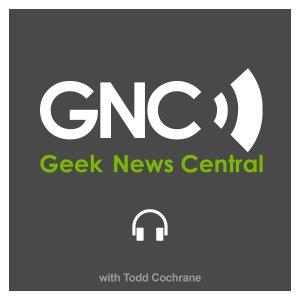 White House Can't Explain Chinese Balloons #1650
February 13, 2023
How is it that the White House can't explain Chinese balloons? We are one of the most powerful nations on earth, and these idiots shoot the balloons down over water or some god-forsaken remote area and then do not put in the resources to explain what is going on. While I understand there will likely never be releasable pictures, they need to come forth with the truth, but they do not want to upset the apple cart and play a game of cat and mouse. Sadly, we are the mouse, and the Chinese government is laughing and celebrating our stupidity.
Subscribe to the Newsletter.
Join the Chat @ GeekNews.Chat
Email Todd or follow him on Facebook.
Like and Follow Geek News Central Facebook Page.
Geek Central Discord Channel

Download the Audio Show File
Support my Show Sponsor: 5 Best Godaddy Promo Codes

30% Off on GoDaddy Products & Services cjcgeek30

$4.99 GoDaddy coupon for a New or Transferred .com domain cjcgeek99

$1.99 a month Economy Hosting with a free domain name. Promo Code: cjcgeek1h

$2.99 a month Managed WordPress Hosting with free Domain name. Promo Code: cjcgeek1w

Support the show by becoming a Geek News Central Insider

Show Notes:
The post White House Can't Explain Chinese Balloons #1650 appeared first on Geek News Central.
---
Download Episode