Geek News Central Podcast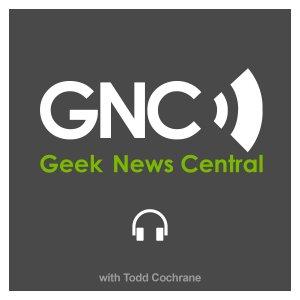 Bill Gates says NFTs are for Fools #1606
June 16, 2022
Bill Gates says NFTs are for Fools and I think I completely agree with him. The more I learn about NFTs the more I think it's the most modern-day Ponzi scheme in existence. If you have money to literally burn then send it my way before you buy an NFT it will go to tangible use.
It's time to consider becoming a GNC Podcast Insider. Contribute $2, $5, $10, $15, $20, $25 a month or make a one time donation.
Subscribe to the Newsletter.
Join the Chat @ GeekNews.Chat
Email Todd or follow him on Facebook.
Like and Follow Geek News Central Facebook Page.
New Geek Central Discord Channel

Download the Audio Show File
Support my Show Sponsor: 5 Best Godaddy Promo Codes

30% Off on GoDaddy Products & Services cjcgeek30

$4.99 GoDaddy coupon for a New or Transferred .com domain cjcgeek99

$1.99 a month Economy Hosting with a free domain name. Promo Code: cjcgeek1h

$2.99 a month Managed WordPress Hosting with free Domain name. Promo Code: cjcgeek1w

Support the show by becoming a Geek News Central Insider

Show Notes:
The post Bill Gates says NFTs are for Fools #1606 appeared first on Geek News Central.
---
Download Episode