Geek News Central Podcast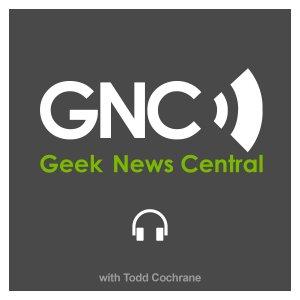 Apple Retail Employees are Struggling #1572
December 02, 2021
There is a pretty bad article out on how Apple treats its retail hourly employees. We know retail can be brutal but it seems some employees are having a very rough go of it.
One of our GNC family members is having a challenging time. I want to draw your attention to Sam Garcia's resume. He has significant experience in Web, UI, UX Design, Front End Dev, Product Mgt. He is looking for remote work at this time. He has also setup a GoFundme for those wanting to donate direct.
Become an Insider today to support the show and get access to a future behind-the-scenes podcast.
Subscribe to the Newsletter.
Join the Chat @ GeekNews.Chat
Email Todd or follow him on Facebook.
Like and Follow Geek News Central Facebook Page.
New Geek Central Discord Channel

Download the Audio Show File
Support my Show Sponsor: 5 Best Godaddy Promo Codes

30% Off on GoDaddy Products & Services cjcgeek30

$4.99 GoDaddy coupon for a New or Transferred .com domain cjcgeek99

$2.99 a month Economy Hosting with a free domain name. Promo Code: cjcgeek1h

$2.99 a month Managed WordPress Hosting with free Domain name. Promo Code: cjcgeek1w

Support the show by becoming a Geek News Central Insider

Show Notes:
The post Apple Retail Employees are Struggling #1572 appeared first on Geek News Central.
---
Download Episode