Geek News Central Podcast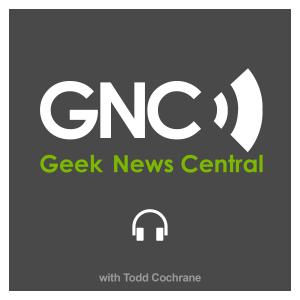 FAA Delays Musk's Starship Launch #1690
September 07, 2023
Elon Musk has announced that the next fully stacked SpaceX Starship is ready to launch. However, the Federal Aviation Authority (FAA) hasn't approved it yet. The FAA is awaiting SpaceX to implement corrective actions following issues from the first launch attempt. Although Musk is confident, the FAA remains silent on whether they will approve the second launch attempt. This Starship launch is crucial for NASA's Artemis program and Musk's ambition to colonize Mars. True to the government, they work at Government speed, not civilian sector speed. So, we will see how long it takes to get the license approved.
Subscribe to the Newsletter.
Join the Chat @ GeekNews.Chat
Email Todd or follow him on Facebook.
Like and Follow Geek News Central Facebook Page.

Download the Audio Show File
Support my Show Sponsor: 5 Best Godaddy Promo Codes

$0.01 GoDaddy coupon for a New domain name cjcfs3geek

$1.99 a month Economy Hosting with a free domain name. Promo Code: cjcgeek1h

$2.99 a month Managed WordPress Hosting with free Domain name. Promo Code: cjcgeek1w

Support the show by becoming a Geek News Central Insider



Show Notes:
Show Summary:
Elon Musk has reportedly stiffed multiple vendors and contractors providing services to Twitter before he bought it. Over two dozen lawsuits have been filed against Twitter by vendors trying to collect unpaid invoices.
GoPro unveiled its latest action camera, the Hero 12 Black, which has improved battery life, new capture modes like vertical video, and wireless syncing capabilities. It costs $400 and is available for pre-order now.
Experts believe some password vaults stolen during a recent LastPass breach have been cracked, enabling a string of cryptocurrency thefts totaling over $35 million. Users are advised to switch to a different password manager.
Google teased the upcoming Pixel 8 phone and Pixel Watch in a new video ahead of their expected October 4th launch event.
ChatGPT skills could help people land jobs, but most people currently use AI chatbots for entertainment. Knowledge of AI may become an employable skill.
Android and Apple recently had critical security vulnerabilities that require users to update their devices.
Toyota had to halt production at all 14 Japanese plants for 36 hours due to running out of server storage space.
Astronomers discovered an immense cosmic bubble over a billion light years wide using data from NASA's Neil Gehrels Swift Observatory satellite.
Overall, the podcast covers various tech news, including space, phones, privacy, AI, security, and more.
The post FAA Delays Musk's Starship Launch #1690 appeared first on Geek News Central.
---
Download Episode