Foster & Motley : A podcast about Wealth & Life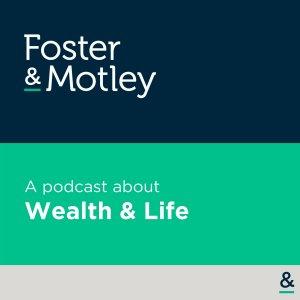 How Do Tax Extensions Work? With Emily Diaz, MAcc, CPA, CFP®
August 09, 2023
When the tax deadline looms near and you find yourself in need of more time to complete your return, what steps should you take? It's a common situation; about 12% of tax returns filed each year are extended! Maybe life got busy or perhaps you have a complicated financial situation and find yourself waiting on forms needed to file your return. Either way, there's no need to stress! Tax extensions are available for a reason, and navigating them isn't complicated.
In this episode, Emily Diaz, MAcc, CPA, CFP®, explains that a filing extension provides an extra six months to file taxes, but it does not extend the deadline for paying taxes. She emphasizes the importance of paying taxes on time to avoid interest and penalties, and how simple the extension form is. 
Emily shares more about:
The simplicity of filing for an extension

How obtaining an extension can improve the accuracy of your return

The benefit of rounding up your extension payment

And more

Connect With Emily:
About Our Guest:
Emily joined Foster & Motley with a CPA background, but her interest in client service can be traced back to her high school days when her mother, also a CPA, asked Emily to help a client straighten out their bookkeeping. Emily loved using her analytical and financial skills and developing a relationship with the client to solve problems together.
Soon after, Emily declared a major in accounting and graduated summa cum laude from Grove City College (PA) in 2013. She went on to earn her Master of Accounting degree from The Ohio State University in 2014. Upon graduating, she entered public accounting, joining Plante Moran's tax team and obtained her CPA license. After exploring corporate and non-profit tax, Emily found her passion in serving individual clients, especially high net worth families.
As a Financial Planner at Foster & Motley, Emily draws on her tax expertise and experience with individual clients and families. While Emily has always enjoyed diving into details, she also thrives on looking at the big picture and figuring out how all the pieces come together to meet the client's financial goals.
When not in the office, Emily can be found running, cooking, or swimming. She is also actively involved at her church and enjoys traveling internationally. At present, Emily lives with her husband, Dan, in Mason.
---
Download Episode