The Financial Harmoney Podcast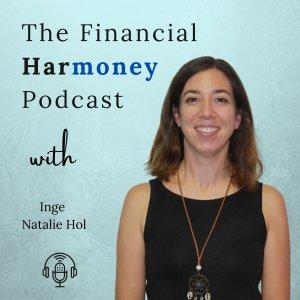 Latest Episodes

January 26, 2021
In the past few episodes I have hinted at some of my passions and dreams and I thought it was about time to talk about my Financial Harmony dreams in more detail and finally get that out of the way!

January 18, 2021
Your net worth is a super simple yet very effective number to find out how healthy your financial situation currently is. In this episode of the Financial Harmoney Podcast I go into great detail about the advantages of knowing your net worth,

January 11, 2021
If you have been wondering how to finally start making more money, then I think you will find this episode of the Financial Harmoney Podcast very interesting. In this episode I dive into the 7 different income streams that exist and that anybody can d...

January 04, 2021
A New Year – a New You! Let's start off 2021 in the best way possible: by setting yourself an income goal to work towards and get what you want to make, not what you happen to be making at the moment! Don't know where to start? I've got your covered!

December 29, 2020
#3 - Your Level 10 Financial Life Inspired by Hal Elrod's Level 10 Life, this episode breaks down your personal finances into 10 areas, in order to analyze how successful or satisfied you are with each of them.

December 29, 2020
#2 - Achieve Financial Harmony With these 6 Simple Steps If you listened to the previous episode, you might remember how I defined Financial Harmony. And if you didn't, then I'll tell you now: You find Financial Harmony when you:

December 21, 2020
Discover the 3 pillars that form the foundation of financial harmony.