Fantastical Truth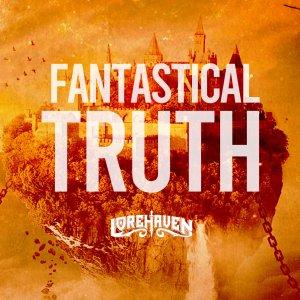 133. How Are New Fans Discovering the Horror and Holiness of 'Dracula'?
October 11, 2022
Listen to them, the new fans of Bram Stoker's novel Dracula. What music they make! As we continue exploring the Count's evil castle in this month's Lorehaven Guild book quest, we plan to peer deeper into this crypt. This year, over 200,000 readers have been reading Bram Stoker's original classic novel, cheering its earnestly good heroes who fight this evil vampire's predations. What have they thought about the story? How have they sought to respect the world they're entering? And after many decades of showing Dracula as a cartoon or tragic figure, how can we better discern this villain and his horror versus the holiness of Christ's power?
Subscribe to Lorehaven
articles • news • library • reviews • podcast • gifts • guild
Episode sponsors
Enclave Publishing: Dream of Kings by Sharon Hinck (Amazon ebook, hardcover, audio CD)

Explore the complete Podcast Sponsors page.
Concession stand
Chapter 1: How did
#DraculaDaily
boost this book?
Chapter 2: How have new fans respected 
Dracula
?
Chapter 3: Can this help us recover fictional evil?
Com station
Mike Duran
enjoyed
ep. 132, "Do Christians Really Need Horror?"
Great podcast from the guys at Lorehaven on the perennially miry subject of the horror genre and how Christians should approach it.
So did Count Thomas the Alchemist in the Lorehaven Guild:
Thoroughly enjoyed this week's Fantastical Truth episode. The fear of God is nothing to [trifle] with. Sometimes we forget how Holy our God truly is. This episode exposed that to me in a new light.
Meanwhile at Lorehaven
Next on Fantastical Truth
If it's not one creepy critter, it's another, here in Monster Month. Next to rise up moaning, not from the crypt but from the secret lab, it's mad scientists. Whether it's Victor Frankenstein from Frankenstein, or all those Marvel villains, or the folks who let loose dinosaurs from Jurassic Park—or the scientists actively trying to experiment on mutilating humans in the real world—mad science just won't stop. What's unique about these monsters and the monsters they make? How can stories like Frankenstein warn us against humming along with the "man was not meant to meddle medley"?
---
Download Episode