Fantastical Truth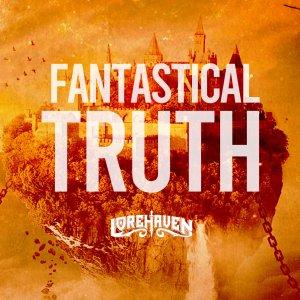 Latest Episodes

September 26, 2023
In this new series, framed artworks become magical portals to other worlds, thanks to one homeschool mom and middle-grade author.

September 19, 2023
Sara Ella explores her duology inspired by Alice in Wonderland, where whimsy leads to joy and "nonsense" beckons to foundational truth.

September 12, 2023
Inspired by Nancy R. Pearcey's new book The Toxic War on Masculinity, we compare the "Real" Man with the good men in fantastical stories.

September 05, 2023
Christians may debate the place of "culture wars," but novels should be diplomatic artworks, not tools of destruction.

August 29, 2023
Harry Potter's author proves more complex than many of her characters, seeking to show human nature better than her critics.

August 22, 2023
Ted Turnau (Popologetics, The Pop Culture Parent) subverts cultural idols and challenges us to engage our world through better creativity.

August 15, 2023
Christians have long believed aliens are demons, while unbelievers may see these mythical creatures as brutish beasts or enlightened beings.

August 08, 2023
Adventures in Odyssey founding father Phil Lollar rejoins us to share how great stories go beyond feelings to help renew our minds in Christ.

August 01, 2023
While storytellers strike against studios, and fans reject many franchise movies, Christians can discern the goodness and evils of Hollywood.

July 25, 2023
Despite thorns, thistles, and other idols that corrupt Gods callings, lets show our respect for authors who work hard to make great stories.