Fantastical Truth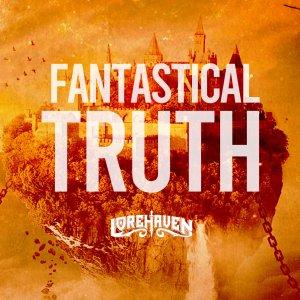 Latest Episodes

March 28, 2023
Sentimentalism weakens old and new stories by insisting that humans are basically good, the Fall wasn't that bad, and Jesus Christ is merely optional.

March 21, 2023
Candace Kade rides into the studio to share her own social credit points plus Enhanced, her debut novel set in a cyberpunk dystopian world.

March 14, 2023
Every Christian may struggle with doubt, but demolition activists want you to imagine postmodern fantasies beyond the biblical gospel.

March 07, 2023
Fantastical foes may smuggle false religions into some novels, but these may look like heroes to readers who suffer real harm in Gods house.

February 28, 2023
This new version of Bunyans classic shares comic relief for serious purpose, complete with robots, space marines, and talking platypuses.

February 21, 2023
Even when investigators seem to solve aerial mysteries, we can't help suspecting more secrets about enemy ships or alien secrets.

February 14, 2023
Our hosts enjoy sweet concessions and ask why many Christian-made novels, including fantasy, celebrate Valentines Day every day.

February 07, 2023
Critics of biblical fiction forget our need for Christian imagination, not only to preach sermons but also to worship Jesus with public creativity.

January 31, 2023
Sir Robert Treskillard joins our studio roundtable to share his medieval fantasy Merlin's Spiral series.

January 24, 2023
CG artist Keith Lango takes us behind the studio scenes to explore how artists and animators brought Andrew Petersons fantasy to life.