Fantastical Truth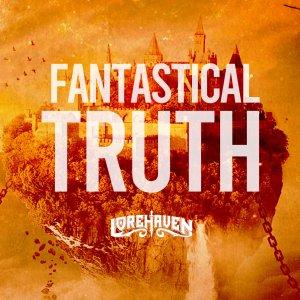 Latest Episodes

June 28, 2022
Big news dropped June 24, inspiring us to rejoice in stories about the wonders of human life, pre-born and beyond.

June 21, 2022
Create your personal library to glorify Jesus, preserve great books, showcase God's creative gifts, and grant a legacy to your friends today and children tomorrow.

June 14, 2022
Speaker, teacher, and homeschool graduate Ethan Nunn helps us explore why families flock to Christian fantastical authors at homeschool events.

June 07, 2022
For centuries Christians have confessed their faith as individuals, churches, and other groups, so here's what we believe at Lorehaven.

May 31, 2022
Daniel Friend joins us to explore how experimental memory technology might abolish man.

May 24, 2022
From absent hairbrushes, to kitchen-based boy bands, to Merle and Pearl Squirrel freshly thawed from the first century, Mike Nawrocki shares his stories.

May 17, 2022
Luke Skywalker vs. Darth Vader. Spider-Man vs. Venom. Superman vs. General Zod. Each tries to save his people and also his enemy, but with different results.

May 10, 2022
Some children or teens have the strange superpower of speed-reading books, which can include many idols but also graces.

May 03, 2022
Zack believes more readers will soon clamor for Christian-made fantastical novels, while Stephen thinks this optimism might be premature.

April 26, 2022
Christians learn through stories and music, so if churches already have music pastors, perhaps we could add "story pastors" to help us cultivate, shepherd, and create great fiction.