Fantastical Truth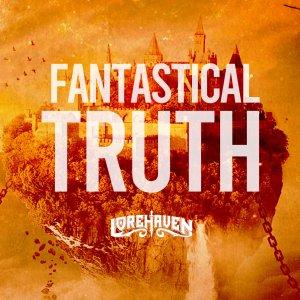 Latest Episodes

January 11, 2022
Stephen and Zack explore which Lorehaven stories made the biggest impact on you, and catch up with several story updates.

January 05, 2022
Fantastical Truth from Lorehaven has begun season 3, featuring another recorded livestream joined by James R. Hannibal and Marian Jacobs.

December 21, 2021
Twenty years after The Fellowship of the Ring released in theaters, NarniaWeb's good prince Rilian helps us recall how Christians love exploring Peter Jackson's one film trilogy to rule them all.

December 14, 2021
Gillian Bronte Adams rides to meet Fantastical Truth, exploring her Fireborn Epic's fantasy world with its elemental horses and fantastic themes.

December 07, 2021
Twenty years after the first Harry Potter film premiered in theaters, Christians might bypass brick walls and find positive magical education at Hogwarts School.

November 30, 2021
Three storytellers wield faith over fear to battle YA fantasy fiends, in this special encore feature of a Realm Makers livestream event.

November 16, 2021
The world has changed. We feel it in the earth. We smell it in the air. It's no longer positive or neutral, but negative toward Christianity.

November 09, 2021
New fandoms can bring us into exciting desert frontiers, yet also bristle with dangers slithering below the sands.

November 02, 2021
Halloween can promote good gifts like fall and fandom, yet its decor can also make light of serious death, suffering, or dark magic.

October 26, 2021
James R. Hannibal rests from military spycraft and dragon-slaying to explore fantastic worlds, Scripture memory, and Christlike figures in fiction.