Downtime - The Mountain Bike Podcast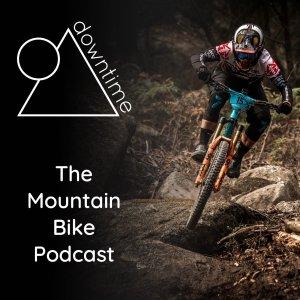 Elliott Heap – Jack Of All Trades
August 04, 2020
Elliott Heap comes from a motocross background, but when he found mountain bikes, he took to it like a duck to water. Getting into Enduro and DH racing early on, Elliott was introduced to Nigel Page. Nigel clearly saw something in him and started supporting him from early on. Since then, Elliott has raced World Cup DH, won the junior world title in the Enduro World Series, and picked up a silver medal at the 4X World Championships. We chat about his career so far, especially what went into that EWS series win (and the hangover afterwards). We also chat about riding and racing with Sam Hill and plenty more. Elliott is a great storyteller, so hit play and give this interview with Elliott Heap a listen.

Follow Elliott on Instagram @elliottheap or on Facebook @elliottheapmtb and find his coaching lessons at Ride MTB Coaching.

Supporting Partners

Abbey Bike Tools are making top quality precision tools specifically designed for the needs of the bike world, which you will find in most of the top mechanic's toolboxes. They have a wide range of tools available over at abbeybiketools.com and what's even better is that they have a couple of full toolbox options available too. So if you've ever drooled over these amazing world cup mechanic's toolboxes with cut foam inserts, pull out trays, amazing layouts and all the tools you need, then this is your chance to own a toolbox just like that. If you want the best quality precision tools to look after your bike, then abbeybiketools.com is the place to head.

Podcast Stuff

My webstore is BACK! It's all brand new, with new designs, lower prices and faster shipping. All products are 100% organic, shipped without plastics, and made with a supply chain that's using renewable energy. So check it out now over at downtimepodcast.com/shop. The new t-shirts are super soft and a lovely fit, so treat yourself and help the podcast at the same time.

For everything video, including my live podcast shows, some riding videos, bike checks and more, subscribe over at youtube.com/downtimemountainbikepodcast.

Are you enjoying the podcast? Then don't forget to subscribe. It's free and means you'll get every episode delivered to your device as soon as it's available. All the links you need are at downtimepodcast.com/subscribe. You can find us on Apple Podcast, Spotify, Google and most of the podcast apps out there. While you're there, why not join our newsletter. Then you'll get our Weekend Warm-Up email every Friday.

If you want to share tips and advice with other podcast listeners on anything mountain bike related, you can join our Facebook group, head to www.facebook.com/groups/mtbperformance/ request permission to join the group and get involved!

Our back catalogue of amazing episodes is available at downtimepodcast.
---
Download Episode