Downtime - The Mountain Bike Podcast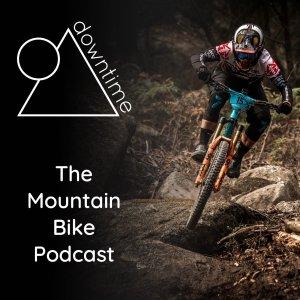 Nina Hoffmann – The Road to the Podium
May 26, 2020
How do you go from your first mountain bike race in 2015 to standing on World Cup podiums in 2019? Well, Nina Hoffmann is the right person to ask. After a late start in Mountain Bike racing, Nina has already stood on the World Cup podium numerous times, and won qualifying at one of the toughest tracks on the circuit, making her on of the top riders to watch in 2020. We sat down to chat about her background in javelin and what was needed to convert her fitness for mountain biking. We cover her race career so far and talk about her quick rise to the podium. As Nina is studying psychology, she also provides some interesting insights into ways to improve that side of your racing game, so hit play below and give it a listen.

You can find Nina on Instagram @nina.hfm96

This episode of the podcast is supported by PNW Components. I've been using a PNW dropper post and their fabulous Loam Lever remote for a year and they have been absolutely faultless, which makes them the only dropper set up I've ever had that hasn't caused me any issues at all in that time period! They have recently launched their new Rainier dropper which has lots of adjustability and a shorter overall length, allowing you to maximise your drop. Check out what they have to offer at www.pnwcomponents.com and for you lucky Downtime listeners you get 15% off during May using the code 'pnwdowntime' at the checkout. You can also checkout PNW's new recycling program here.

There isn't a live episode this week, but you can catch up with all the previous episodes at youtube.com/downtimemountainbikepodcast.

Merchandise sales are currently closed, but If you want to help support the show, then you can 'share the love' and make a financial contribution to help me keep this thing going and improving by clicking here. You can do this as a one-off, a regular thing, or whenever you fancy.

If you are enjoying the podcast, then don't forget to subscribe. It's free, and it means you'll get every episode delivered to your device as soon as it's available. All the links you need are at downtimepodcast.com/subscribe. You can also find us on Apple Podcast, Google Podcast, Spotify, Stitcher, TuneIn Radio and most of the podcast apps out there. While you're there, you can also join our newsletter, which means you'll get our Weekend Warm-Up email every Friday.

If you want to share tips and advice with other podcast listeners on anything mountain bike related, you can join our Facebook group, head to www.facebook.
---
Download Episode