MouseChat.net – Disney, Universal, Orlando FL News & Reviews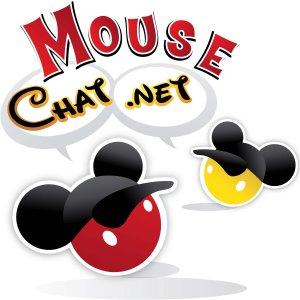 Heathty Options, exercise options, caleries of your favorite WDW snacks
May 03, 2017
Healthy Choices at Walt Disney World
We love to snack at Walt Disney World and balancing the desserts and snacks with healthy options is key for us.

Breakfast is one of the easiest meals to get something healthy at Walt Disney World. You can grab a yogurt at a quick service or snack cart at Disney World. There are always fruits and healthy options on the Disney buffets. If you plan ahead you can bring your own breakfast items to Walt Disney World. You don't have to have the traditional American breakfast each day at Disney World. We have even grabbed some bananas and protein bars and tossed them in our backpack. Every Walt Disney World Resort room has a fridgerator. So you can bring some healthy options with you, or get a taxi or Uber and head out to Walmart or Publix and grab some snacks and breakfast items for your room.
Disney World Fitness Tip: There is Free Yoga at the Disney Contemporary Resort for resort guests. Watch the sunrise out on the lawn. This makes for an enjoyable morning before heading to the Magic Kingdom. We have also seen Yoga at Disney's Grand Floridian Resort.
It is key to be active at Walt Disney World, and this is easily accomplished just by attending the Disney parks.
Please listen to our Disney World podcast which covers all of our healthy options at Walt Disney World
---
Free at Walt Disney World
Get our list of things you can get for free.
We have a long list of Disney World freebees. These are tips and free extras that we have gathered from our years of Disney World experience. And the list also Free and we will rush it to your in box!
---
Join us on Facebook, Twitter, YouTube, and Instagram.
Mouse Chat Facebook
Mouse Chat Instagram
Mouse Chat Twitter
Mouse Chat YouTube
We would love to hear from you. Is there something you want to know about Mouse Chat? Please leave a comment.
Please join us by listening to our show at MouseChat.net or by downloading and subscribing to Mouse Chat on
iTunes
. If you subscribe to our
Disney Podcast on iTunes
you can schedule it to update your player so you will never miss a show.
We also have Mouse Chat Radio if you would like to listen to our Internet Radio station. We stream our current and last three episodes on Mouse Chat Radio.
Have limited Data? You can listen to Mouse Chat at Mouse Chat Radio. You can listen to Mouse Chat Radio on ZenoRadio.
Anyone can listen by calling: (701) 719-2539
Mouse Chat Radio is also broadcasting 24/7 at all of your favorite internet stations (iTunes Radio, TuneIn, etc.)
---
Download Episode