#beingAfricaAllah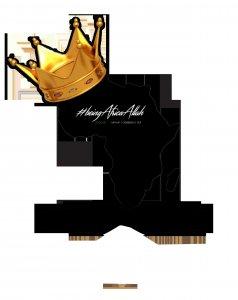 Latest Episodes

September 25, 2019
From as young as I can remember all I ever wanted to do was be the voice inside the boom box. Now my voice transmits across the globe through a product that I have majority creative control. - Season 13 takes on a new, but familiar outlook.

September 18, 2019
Have you ever felt like there was more? Do you spend your day moving in slow motion? Is there one thing that you do really well? - The world is moving rapidly. As professionals, we have to continuously stay abreast of changes in our industry,

September 12, 2019
Thank the lord for life, love, laughter and music. Mostly, thanks for life so I can experience it through music. I have made quite a few cycles around the sun and I really don't know what's the next step or the plan. ' - Today,

September 04, 2019
Follow @PlayMasToday on Instagram (stories) for updates on relief efforts. - Sunday, Sept. 1 Hurricane Dorian made landfall in the Northwestern Bahamas impacting Abaco and Grand Bahamas as a Category 5 hurricane. -

August 28, 2019
It's amazing how many options are available when you are in the black! Since the age of six all I wanted to do was be heard. Who is ready for an earcheck with Mixtress Africa Allah? - Subscribe by email: https://subscribebyemail.com/playmas.

August 21, 2019
Fux with me, you know I got it. Get familiar, #BTeamDJs Queen of Soca is ready to rock Carnival 2020. - Subscribe by email: https://subscribebyemail.com/playmas.today/feed/discover/ Playlist Mikey - Action Time Again 00:03:44

August 14, 2019
The queen of Hip-hop Soul. Playlist I Don't Want to Do Anything 00:04:00 Slow Down 00:04:56 clean 00:02:48 My Life 00:03:32 Sweet Thing 00:03:38 clean 00:03:44 cln 00:03:58 Let Me Be the 1 00:03:34 What's the 411(clean) 00:04:05

August 07, 2019
It's disheartening, to say the least. With all your training, education and experience you still end up in a GED job. Working ungodly hours making pennies and begging for crumbs. I guess we should be grateful for the opportunity. - Fuck it,

July 31, 2019
It's amazing how people love to tell you who you should be, how you should dress or even think. We are so intimidated by diversity that we train our children to be clones of a system we hate. - This mix is a testimony of freedom, love and life.

July 24, 2019
Has been! Washed! Finished….I am far from finished. With 14 years of podcast experience under my belt and 20+ years of media/music experience, I am in the prime of my life. Ready to face an ever-growing marketplace - https://subscribebyemail.