#beingAfricaAllah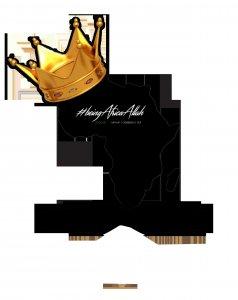 Latest Episodes

October 23, 2019
Vision is an act of imagination and the ability to see things that others can't. - Cash.app/$africaallah | PayPal.me/diradiocast | Subscribe by email: https://subscribebyemail.com/playmas.today/feed/discover/ -

October 16, 2019
I can feel these images screaming at me. The music plays as a reminder that nothing lasts forever. - It has only been a few weeks since hurricane Dorian strolled through Abaco and Grand Bahama with wind of 185mps per hour moving at less than a mile.

October 09, 2019
Check out the new riddims for the 2020 carnival season coupled with some of your favorites from 2019, plus don't miss the premiere of the #hurricanedorian inspired song I Believe in The Bahamas by Julien Beleive. - Playlist

October 02, 2019
. Experience music not only from my perspective but experience and explore the people and culture been the sounds. Discover new artists and share in their stories as we introduce Demo Boxx & PlayMas to the fold. -

September 25, 2019
From as young as I can remember all I ever wanted to do was be the voice inside the boom box. Now my voice transmits across the globe through a product that I have majority creative control. - Season 13 takes on a new, but familiar outlook.

September 18, 2019
Have you ever felt like there was more? Do you spend your day moving in slow motion? Is there one thing that you do really well? - The world is moving rapidly. As professionals, we have to continuously stay abreast of changes in our industry,

September 12, 2019
Thank the lord for life, love, laughter and music. Mostly, thanks for life so I can experience it through music. I have made quite a few cycles around the sun and I really don't know what's the next step or the plan. ' - Today,

September 04, 2019
Follow @PlayMasToday on Instagram (stories) for updates on relief efforts. - Sunday, Sept. 1 Hurricane Dorian made landfall in the Northwestern Bahamas impacting Abaco and Grand Bahamas as a Category 5 hurricane. -

August 28, 2019
It's amazing how many options are available when you are in the black! Since the age of six all I wanted to do was be heard. Who is ready for an earcheck with Mixtress Africa Allah? - Subscribe by email: https://subscribebyemail.com/playmas.

August 21, 2019
Fux with me, you know I got it. Get familiar, #BTeamDJs Queen of Soca is ready to rock Carnival 2020. - Subscribe by email: https://subscribebyemail.com/playmas.today/feed/discover/ Playlist Mikey - Action Time Again 00:03:44