#beingAfricaAllah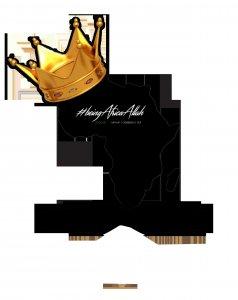 After #beingAfricaAllah Vol 12_11
September 04, 2019
Follow @PlayMasToday on Instagram (stories) for updates on relief efforts.

Sunday, Sept. 1 Hurricane Dorian made landfall in the Northwestern Bahamas impacting Abaco and Grand Bahamas as a Category 5 hurricane.

We (in Nassau) were not even in the direct path of Dorian and suffered a nationwide power outage, flooding and loss of communications. Nassau, which is considered the central Bahamas, could not have withstood a category 5 hurricane.

Relief workers describe 'apocalyptic' scenes after islands hit by one of most powerful Atlantic storms ever recorded.
Dorian is now the fifth hurricane to reach category five—the highest level possible on the Saffir-Simpson Hurricane Wind Scale—over the past four hurricane seasons in the North Atlantic.
Between 1924 and 2019 there have been only 35 category 5 hurricanes in the North Atlantic. Having five such storms form over just the past four hurricane seasons is way beyond the average occurrence rate.

Even more remarkable is that Dorian broke the record for the strongest storm so far north in the Atlantic east of Florida. Historically, the farther north a hurricane moves in the Atlantic the cooler the sea surface temperatures it encounters, which typically causes the storm to weaken. This time, however, the sea surface temperatures were warm enough to add energy and power to the hurricane. Having sea surface temperatures above what hurricanes need to be fueled, combined with slow-moving speed, can allow a storm to maintain major hurricane status (category 3 or above) for a longer time period.

What's contributing to these warmer sea surface temperatures? Over the past half century, the ocean has absorbed more than 90 percent of the excess warming caused by burning fossil fuels and overloading the atmosphere with carbon. In keeping with this trend, the globally-averaged ocean temperature for July 2019 was the highest departure from average (+0.84 degrees Celsius; +1.51 degrees Fahrenheit) for July over the entire period of record (1880-2019).
At times, Dorian moved slower than most people walk along its devastating path over the Bahamas.
Dorian went through not just one, but two rapid intensifications (i.e. greater than 35 miles per hour increase in wind speed in less than 24 hours).
Before Dorian, it was unprecedented for rapid intensification to occur from an initial wind intensity greater than or equal to 130 knots (around 150 miles per hour) in the Atlantic. Historically a rare behavior, rapid intensifications of storms have become a dangerous feature of recent Atlantic hurricane seasons. This is why researchers are working hard to increase understanding to better predict rapid intensification and give earlier warning to those alon...