VMware | Digital Workspace Tech Zone Podcast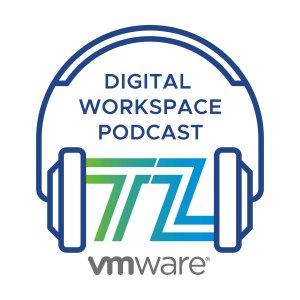 Latest Episodes

August 09, 2021
Episode #89 - In this episode I talk to Josue Negron and Mike Nelson about the Forklift tool/fling. We focus on use cases for the tool and who should be using it. If you are a Workspace ONE UEM Admin, Partner or Services person you should really check t

July 26, 2021
Episode #87 - In this episode I talk with Chris Halstead and Darren Hirons about all the new features in the last release of Horizon, Horizon Clients and Dynamic Environment Manager. I also cover the latest product and productivity app releases.

July 19, 2021
Episode #86 - In this episode, Robert Terakedis and I talk to Aaron Freimark from Imprivata about their unique solution for using Workspace ONE UEM APIs to help manage devices in multi-user environments. We also cover the latest releases of EUC products

July 12, 2021
Episode #85 - In this episode I talk to Andreano Lanusse about the latest release of the VMware Unified Access Gateway (UAG) version 2106 in addition to covering the latest product releases for the last couple of weeks.

July 09, 2021
Episode #84 - In this episode I talk to Naveen Pitchandi, Christopher Burns and Robert Terakedis about the changes coming to Apple devices (iOS and macOS) that were announced at WWDC this year. This is a long podcast but well worth every minute if you a

June 28, 2021
Episode #83 - In this episode there is no guest but just a review of all the EUC updates from the past two weeks.

June 14, 2021
https://www.youtube.com/watch?v=0BTSc2Ig_KA&t=460s