Around the Rheum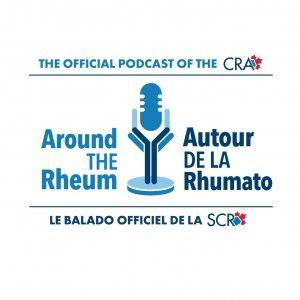 Episode 8 - A Chat with Ron and Ross - Two Pediatric Rheumatology Legends
December 11, 2020
Description:
In this episode of 'Around the Rheum,' host Daniel Ennis chats with Canada's own Dr. Ron Laxer and Dr. Ross Petty, two of the world's most distinguished experts in pediatric rheumatology.  Ron and Ross reflect on their careers, lessons learned and taught, how much has changed over time in their profession, and what the future may hold.
Bios:
Dr. Ron Laxer is a Staff Rheumatologist at the Hospital for Sick Children and a Professor of Pediatrics and Medicine at the University of Toronto.  Together with Dr. Earl Silverman, he established the world-famous Pediatric Rheumatology Division and training program at SickKids, and is considered one of the best in the world in his field.
Dr. Ross Petty is a Pediatric Rheumatologist at British Columbia Children's Hospital and a Professor Emeritus at the University of British Columbia.  He is the 'grandfather of pediatric rheumatology' in Canada, having established the first formal pediatric rheumatology clinical, teaching, and research program at the University of Manitoba. Ross is a Member of the Order of Canada.
Both Ron and Ross are editors of the 'Textbook of Pediatric Rheumatology', the 8th Edition of which is due out this month, December 2020.
Dr. Daniel Ennis is a Rheumatologist and Vasculitis Specialist at the University of British Columbia and, in the words of Leonard Cohen was 'born with the gift of a golden voice'.
---
Download Episode