Around the Rheum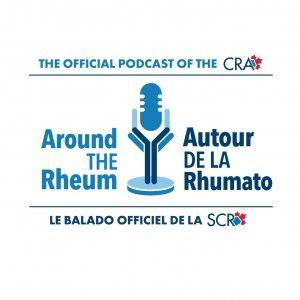 Episode 4 - Rheum on the Wards - Two Rheumatologists' Experiences Working on the COVID-19 Wards in Montreal, QC.
August 13, 2020
In this episode, we talk to two Rheumatologists in Montreal, the epicenter of the pandemic in Canada. 

Listen in on a discussion about their experiences as they set aside their practices to help on the COVID-19 wards of the Jewish General Hospital.
Join our host, Dr. Daniel Ennis, as we unpack this subject within the context of the current pandemic.
Note: This episode was originally recorded on 6/9/2020, prior to more extensive research on plaquenil being available.
About our guests:
Dr. Marie Hudson is a Rheumatologist and epidemiologist at the Jewish General Hospital in Montreal and a senior scientist at the Lady Davis Institute for Medical Research.
Dr. Sabrina Fallavolita is also a rheumatologist at the Jewish General and the Site director for the Rheumatology program.
Dr. Daniel Ennis is a Rheumatologist and Vasculitis Specialist at the University of British Columbia in Vancouver, BC.
---
Download Episode