Around the Rheum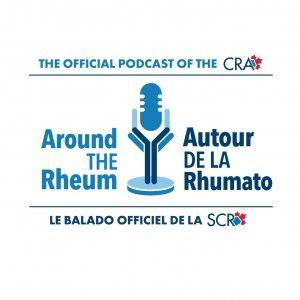 Episode 2 - Academic or Community
May 29, 2020
In this episode, our host Dr. Daniel Ennis is joined by Dr. Michelle Teo and Dr. Janet Pope in a discussion about the merits as well as the pitfalls of the two main streams in rheumatology, community or academic.

Our guests offer their expert perspectives on a career choice that many young rheumatologists and trainees can find extremely challenging.
Dr. Teo is a rheumatologist and clinical Instructor with the University of British Columbia.  She is in private practice in Penticton, BC. Dr. Pope is a Professor of Medicine at Western University and is the Division Head of Rheumatology at St. Joseph's Health Centre, London.

Dr. Ennis is a Rheumatologist and Vasculitis Specialist at the University of British Columbia.
---
Download Episode