Courageous Conversations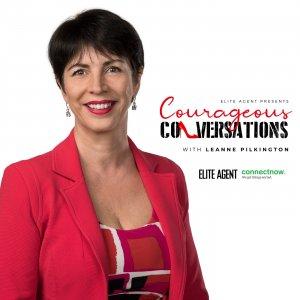 Latest Episodes

September 22, 2023
When Jonny Warren was homeless and struggling to get his life on track after battling drugs in his 20s, he never imagined he would one day lead a team of 13 as director of one of Canberras fastest-gr

September 01, 2023
Laura O'Reillys always been incredibly passionate about helping those around her who haven't had an easy path in life.

August 11, 2023
Five months into his retirement, Harcourts Managing Director, Mike Green knew he wasnt living his best life.

July 14, 2023
BresicWhitney sales agent, Romany Brooks is passionate about real estate and her community, with a strong ethos of building a positive culture wherever she goes.

June 02, 2023
How Nathan Casserly restructured his business and why going into Superman mode isnt always the right thing to do as a leader

April 18, 2023
In a short space of time, Avi Khan has been able to create one of the fastest-growing agencies in Brisbane, driven by his personal leadership style.

March 29, 2023
Navigating your way through life and in the process trying to find yourself, are some of the biggest challenges we all face.

March 14, 2023
With all the demands that real estate puts on you, it can be difficult to start a career as an agent later in life.

February 28, 2023
Much like a professional athlete, real estate is a high-performance activity that rewards the people who are prepared to work harder and never give up.

February 14, 2023
Fifteen years ago, Renee Reynolds was told that a standalone property management business would never work.