Converging Streams: Interfaith Fellowship in our Modern World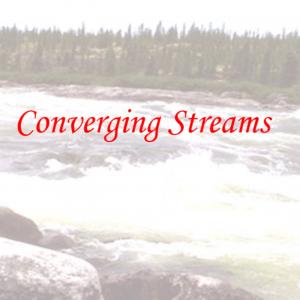 Latest Episodes

October 19, 2019
Rev. George Wolfe is interviewed by Richard Brendan, host of the radio program and podcast JourneysFire, in a 2013 interview from Indianapolis public radio station WICR in promotion of Rev. Wolfe's book - The Spiritual Power of Non-Violence. The discussio

October 19, 2019
Rev. George Wolfe is interviewed by Richard Brendan, host of the radio program and podcast JourneysFire, in a 2013 interview from Indianapolis public radio station WICR in promotion of Rev. Wolfe's book - The Spiritual Power of Non-Violence. The discussio

October 19, 2019
Rev. George Wolfe is interviewed by Richard Brendan, host of the radio program and podcast JourneysFire, in a 2013 interview from Indianapolis public radio station WICR in promotion of Rev. Wolfe's book - The Spiritual Power of Non-Violence. The discussio

July 25, 2018
Rev. George Wolfe, participating in a panel talk, shares insights on benefits of delaying gratification and meditation practices as demonstrated across multiple faith traditions. This episode contains excerpts from a panel talk at the 2012 Conference on W

July 18, 2018
Is love a motivator for your relationships or are they driven by profit? (Recorded live at the Unity Church of Anderson, Indiana)

April 15, 2015
What defines non-violent activism? Is it passive? An examination of action taken with the intent of doing no harm and holding reverence for life.

April 14, 2015
What lessons can be found for contemporary living in Thoreau's experiences on Walden pond?

April 13, 2015
A study of how we can remove conflict from within ourselves from the perspective of mediation and positive peace.

April 12, 2015
An examination of how humans can meet our needs but not our greeds using the studies of Buckminster Fuller as a lens.

April 11, 2015
A summary discussion on various outreach programs of the Muncie Interfaith Fellowship, including Converging Streams, and a view into peace studies education and academic freedom in American colleges and universities.