Orgasmic Living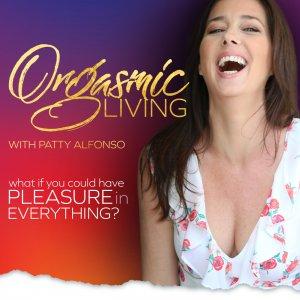 Latest Episodes

December 04, 2019
What is judgment? What is gratitude? Which energy will create more for you and your life? What's the difference between doing gratitude and being gratitude?

November 25, 2019
The Answer is YES. Falling apart is a vital part of change. I just got back from SK Live which is a 2-day pole dancing event with Sheila Kelley that centers on feminine movement your body loves. If you guys have been with me for a while I talk a lot a...

November 19, 2019
Sometimes we have to allow ourselves to fall apart so we can come expand into something greater! What does this look like? What can you do to lean into "falling apart"? Patty shares her experience through her pole dancing shoe collection!

November 16, 2019
Our topic today is joy! Joy is one of the energies that contributes the most to your body AND to living orgasmically! Embodied joy, where you let your face know it, AND your body know it and BE it, creates the experience of being unstoppable,

November 08, 2019
What do you desire? What is it that you would like to create? To have? What are you lusting after? Asking for? This is your YES! My YES has been on my list for years and years now, and it is just NOW coming to fruition!

November 06, 2019
Are you ready to create your next year as the most orgasmic year ever so far? In this episode, Patty teaches you the 3 A's to Change Anything! What can be created when you add JOY to your life?

October 28, 2019
Did you know I love to travel?  I didn't always know I loved to travel.  I didn't know until I started to travel around the world taking classes.  Ever since that first trip, I have been IN LOVE with traveling! Every chance I get,

October 28, 2019
What are you asking for? Are you allowing yourself to say yes to your YES? Are you allowing yourself to receive from the Universe? What does your body know about your YES? In this episode, Patty highlights some of the ways you may be stopping yourself

October 28, 2019
What if everything was possible? What if all you have to do is ask and choose? Would you? In this episode, Patty shares a few tips on how to get started creating the life you love today.

October 21, 2019
When you include your body in your life through all the techniques we teach in Orgasmic Living, which incorporates investing in your body, these choices actually allow you to have AND receive more money!