Climate Justice, Y'all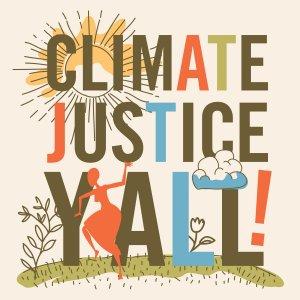 S2 E15: The Kids Are All Right (Part II) with Libre X. Sankara
January 05, 2023
This is Climate Justice, Y'all!, a podcast dedicated to lifting up and centering the climate and environmental justice movement in the South. Climate Justice, Y'all
Libre X. Sankara is a Afro-Boricua poet(a), cultural worker, organizer, drummer, and popular educator. They currently live on Miccosukee, Seminole & Tequesta land (Miami, FL) and organize with Troika Kollective. They also started a program called Democracy For Youth (DeFY). Their work has led them to understand that poetry and organizing is theory in action, which leads to the systematic change we need. They work with youth to normalize radical imagination, help build alternatives outside capitalism and get commUNITY to realize that art is a tool of liberation and poetry is the voice of truth.
Follow Libre on Instagram: @AfroAboriginal47
The post S2 E15: The Kids Are All Right (Part II) with Libre X. Sankara appeared first on Climate Justice, Y'all.
---
Download Episode