Climate Justice, Y'all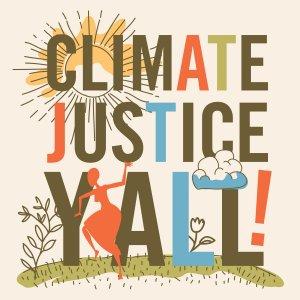 S2 E12: Indigenous Healing and Southern Native Plants (Part 1) with Dr. Tammy Greer
December 11, 2022
This is Climate Justice, Y'all!, a podcast dedicated to lifting up and centering the climate and environmental justice movement in the South. Climate Justice, Y'all
Dr. Tammy Greer – Tammy Greer, Ph. D, (United Houma Nation) is a faculty member in the School of Psychology and Firector of the Southern Miss Center for American Indian research and Studies. She is a faculty advisor to the Golden Eagle Intertribal Society – a Native focused student group who works with the Center to host a yearly powwow, school days and garden events. She is a member of the WECAN group, Okla Hina Ikhish Holo, who are building gardens and food forests along historical Southeastern trade routes to address food insecurity.
Dr. Greer's research interests involve the integration of Medicine Wheel teachings into contemporary approaches to health and healing. Her Okla Achukma project with Mississippi INBRE focuses on identifying barriers and facilitators of healthy diets and physical activity levels and developing culture-informed interventions that promote healthy ways.
The post S2 E11: Indigenous Healing and Southern Native Plants (Part 1) with Dr. Tammy Greer appeared first on Climate Justice, Y'all.
---
Download Episode