Carnival of Randomness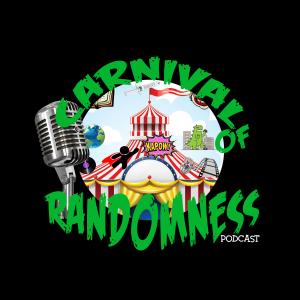 Steve Lyons & The Baron
May 31, 2021
This week, we join Rob in studio with two familiar voices; Suzi Willpower of Anonymous Willpower and Steve Litvak of The Tombstone Hands have returned, along with new guest Steve Lyons. Energy is high and the chat is deep, so sit back and relax and take it all in.
Stay tuned after the podcast for a song from Anonymous Willpower. From the EP "No One Will Ever Know", we are proud to present "Angel in Control". Sit back and enjoy, follow them to listen to more music and continue to stay safe and support local businesses and musicians.
Song used with permission, all rights to Anonymous Willpower.
Rock & Roll Rumble on Rochester Free Radio
---
Download Episode