Carnival of Randomness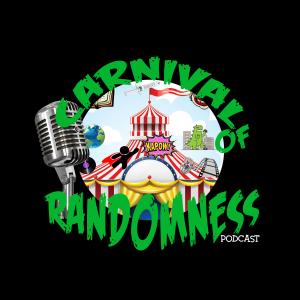 Herb Smith and John Wiesenthal
May 10, 2021
Joining Rob and Greg in studio this week are trumpet player for the Rochester Philharmonic Orchestra Herb Smith, John Wiesenthal, teacher at The Hochstein School and Blaise the dog. Sit back and go on a journey of music and how music has really helped to united people during these troubled times. Also, listen through until the end for a slew of events coming up over the summer!
And for our local listeners, our very own Adrianna Noone will be playing a patio show Saturday May the 15th from 6:30 to 9:30 at Lovin' Cup, so come on down and check it out.
Stay tuned after the podcast for a song from Freedom Trio. We are proud to present their featured single "Dammit Walpole". Sit back and enjoy, follow them to listen to more music and continue to stay safe and support local businesses and musicians.
Song used with permission, all rights to Freedom Trio.
Anonymous Willpower on Bandcamp
---
Download Episode