Carnival of Randomness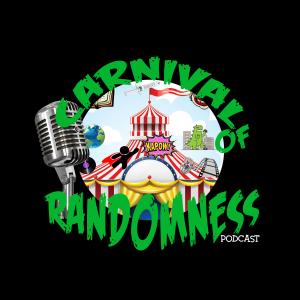 The After the Fact Intro Episode
May 03, 2021
In true Carnival fashion, we are pleased to present to you the new intro episode. Rob and Greg are in studio and joined by returning guest Patrick to discuss what's been going on over the past year or so and what's coming up in the future. Many new and exciting things, so make sure to stay tuned!
Stay tuned after the podcast for a song from Greg "Stackhouse" Prevost. From his latest album "Songs For These Times" we are proud to present "Acid Rain Falling". Sit back and enjoy, follow them to listen to more music and continue to stay safe and support local businesses and musicians.
Song used with permission, all rights to Greg "Stackhouse" Prevost.
---
Download Episode