Carnival of Randomness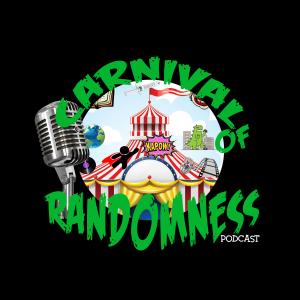 Billy McKee from The Dungarees
April 26, 2021
Salutations, Randomers and Randomites.
Back to the studio! This week we're joined by long time friend and drummer extraordinaire Greg Andrews and returning guest Billy McKee, singer, guitarist and songwriter for The Dungarees. Join us for a laid back talk about what's been going on during all the crazy out there, music, leprechauns, moonshine, what's coming up for The Dungarees with a new album and a brand new project going called Soul Rash, who will be featured in an upcoming Netflix series.
Stay tuned after the podcast for a song from Soul Rash. We are proud to present their featured single "Welcome Home". Sit back and enjoy, follow them to listen to more music and continue to stay safe and support local businesses and musicians.
Song used with permission, all rights to Soul Rash.
---
Download Episode