Carnival of Randomness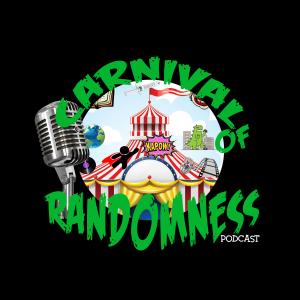 Episode 114 - St. Patrick's Day: A Holiday History
March 22, 2021
Hello Randomers and Randomites.
Erin go Bragh. A few weeks back we took a look at the origins and history behind Valentine's Day, so this week we're taking a look back at a holiday that just came last week, that being St. Patrick's Day. We look back at its namesake as well as talk about some of the long held "facts" about the holiday and look at what it's become today, a worldwide phenomenon.
Keep on being as safe as possible and supporting those local businesses, artists and musicians.
This episode was sponsored by Opsitnick & Associates. Lawyers and advocates for you, the people, for 40 years. Visit them on Facebook or their website
---
Download Episode