Carnival of Randomness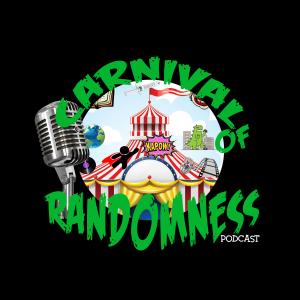 Episode 113 - IMDb Bottom 100 (100-75)
March 15, 2021
Hello Randomers and Randomites.
It's been said time and time again... what person doesn't enjoy a good list? The answer? No one. Bearing that in mind, I decided to tackle a list. A movie list. The IMDb Bottom 100 list, the 100 worst movies according to the people on the site. In this episode... #100 to #75, getting to the progressively worse. I'm not going full review on them, but more several delicate amuse-buches to whet the appetite and make you want to freely waste several hours of your life to these things. Science!
Keep on being as safe as possible and supporting those local businesses, artists and musicians.
This episode was sponsored by Opsitnick & Associates. Lawyers and advocates for you, the people, for 40 years. Visit them on Facebook or their website
---
Download Episode