Carnival of Randomness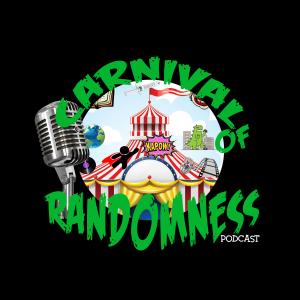 Episode 110 - NFL 2020: It's a Wrap
February 22, 2021
Hello Randomers and Randomites.
Well the ridiculousness of the 2020 NFL season has come and gone, so we're going to take a look back to briefly sum it up, talk about some of the awards, and talk about what is, in our opinion, one of the best Hall of Fame classes that we've seen in a while. Also, naturally, there's some rage about the end of the season and the outcomes that were, plus some speculation about what could happen next season. Bring on free agency!
Keep on being as safe as possible and supporting those local businesses, artists and musicians.
This episode was sponsored by Opsitnick & Associates. Lawyers and advocates for you, the people, for 40 years. Visit them on Facebook or their website
---
Download Episode