Carnival of Randomness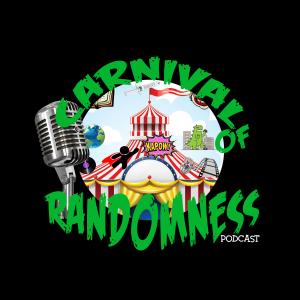 Episode 108 - A Peek Behind the Curtain
February 08, 2021
Hello Randomers and Randomites.
Flying solo this week due to some minor technical issues on my end, so as I was looking around for ideas, I figured it would be interesting (hopefully) to pull back the podcasting curtain and give you a glimpse into the dark and scary place that is my mind and do a podcast about making a podcast. Podcast-ception!
Keep on being as safe as possible and supporting those local businesses, artists and musicians.
This episode was sponsored by Opsitnick & Associates. Lawyers and advocates for you, the people, for 40 years. Visit them on Facebook or their website
---
Download Episode