The Calmbirth Conversation Podcast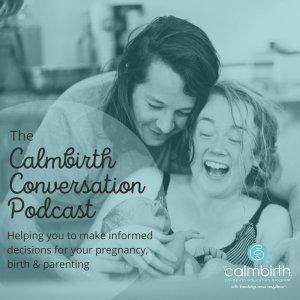 #18 Creating an optimal microbiome during Pregnancy, Birth and Beyond.
May 09, 2023
Welcome to another episode of the Calmbirth Conversation Podcast. In this episode, our Calmbirth Director Karen McClay talks with Emma Park. Emma is a Functional Nutritionist Clinician and Clinical Educator and is an industry leader in the field of gut health and the microbiome in the First 1000 Days of life.
Karen and Emma discuss the importance of the microbiome for pregnant mamas and people, and their babies, and how we can maintain and create an optimal environment for a healthy microbiome during pregnancy birth and postpartum. This is particularly important for those whose microbiome is already out of kilter e.g., they have a history of vaginitis, candida infections (thrush), recurrent UTI's, GBS and mastitis.  Karen and Emma also discuss the impact that antibiotic use during pregnancy and birth, and caesarean births have on the microbiome and what these mamas and birthing people can do to help their and their baby's microbiome recover.
If you would like more information on this you can have a look at Emma's "The First 1000 days" course, or download her booklet, both of which can be found here: https://www.thefirst1000days.com.au/
And because stress is one of the biggest influences on a healthy microbiome, come and join us for a Calmbirth course because we are all about helping you to change your relationship to stress through knowledge and tools that will not only help during your pregnancy and birth but will continue to be an asset for the rest of your life. You can find a Calmbirth Educator near you here: https://calmbirth.com.au/
If you enjoyed this podcast episode please share with your friends, and tag us on our socials @calmbirth.
---
Download Episode