Built In Texas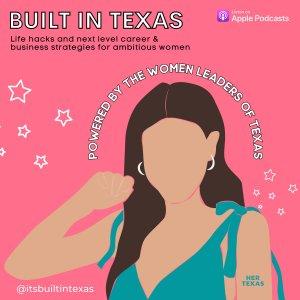 Coffee With Jasmin: You Can't Build Without Boundaries
January 02, 2023
My life experiences, the good, bad and the ugly, are what inspired me to kick off "Coffee With Jasmin" - a weekly mini-episode series featuring practical strategies you can use to navigate the week ahead.
Tune in every Monday!
THIS WEEK: You can't build anything great without boundaries
How To Build With Boundaries
Here's an overview of the steps I share'd today on Built In Texas:
Guard Your Time.

You can't take the PTO if you won't take the PTO. If you're off you're off and if you aren't taking meetings or going to events, stay firm. Setting boundaries with your time is a key ingredient to maintaining your peace and mental health.

No Means No.

Not much to say here. No means no. Period.

 

Guard your ideas, vision, goals & dreams.

It's a good thing to think and dream big. It's awesome to set goals for yourself. It's important, however, to only share them with individuals and/or groups that will receive them with an open, positive, encouraging mindset.

Be Selective.

The partnerships and collaborations you enter into this year will set the tone for everything.


About Jasmin Brand
Jasmin Brand is an award-winning marketer, speaker and serial entrepreneur who's built a solid reputation as an out-of-the-box innovator and expert at the business of strategic collaboration and partnerships.
In 2009, Jasmin was bitten by the entrepreneurial bug and launched her first company - a creative agency (known today as The Start) that specialized in producing culturally rich content and experiential events. In 2017, she got her official introduction to the North Texas startup scene with an opportunity to lead one of the region's first platforms created for the startup community. In 2019, she founded Her Texas, a community-driven platform created to advance women's entrepreneurship and investment in the state of Texas.
---
Download Episode