Built In Texas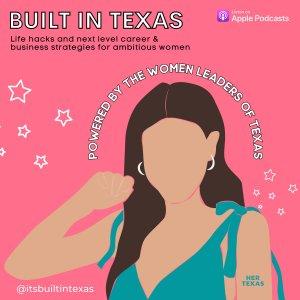 Meet The First Black Woman To Nationally Franchise A Hair Salon
December 19, 2022
Dana White wants every woman to be free when it comes to her hair. She is the founder of Paralee Boyd, a new kind of salon specifically created with textured and curly hair in mind.






Born and raised in Michigan, Dana initially founded Paralee Boyd in her hometown to solve a problem women with textured hair were facing everywhere: spending their entire day in the hair salon. Modeling the processes of the automotive industry to increase efficiencies and appointment time, Paralee Boyd offers fast and quality styling and treatments for textured hair, providing women with not just a service, but a lifestyle where haircare is high-quality and efficient. She recently launched the second location in Arlington, Texas with plans to ultimately franchise. She is the first Black woman to do this nationally for a hair salon.

 

The salon, which is based in Arlington, Texas, was named for Dana's grandmother, Paralee Boyd.




IN THIS EPISODE
building a global hair business and brand

creating the ultimate customer experience

why Dana is franchising her biz

balancing love and business

the FIVE lessons every entrepreneur must learn to achieve success
IN HER WORDS:
"You won't be able to bring everyone with you. It's ok to keep evolving."
On The Menu:
Anything Tex Mex! Love Rosa's and Pappasito's.
What's Next:
Paralee Boyd has been contracted by the DOJ to open salons at Fort Bragg and other U.S. military bases around the world to provide the same efficient and high-quality services to servicemen and women. Next Texas location - Plano or Frisco.
Texas Women That Inspire Me:
Barbara Jordan, the first black woman to serve in Congress, iconic businesswoman Mary Kay Ash and Emma Tenayuca, a Mexican American labor organizer and civil rights activist that led a wave of strikes by women workers in Texas in the 1930s.
Connect With Paralee Boyd:
Built In Texas is powered by Her Texas, the first membership organization created to increase community, connectivity and capital for female founders in Texas. www.hertexas.co
Connect with host Jasmin Brand HERE
Learn more about Her Texas HERE
Subscribe to Built in Texas HERE
---
Download Episode