Built In Texas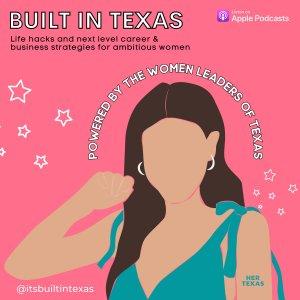 How To Build (And Find!) A Bada$$ Community
December 05, 2022
Sandy Diaz Haley is passionate about creating a sense of belonging for others, but building a community that would ultimately bring thousands of professional women together wasn't something that was ever on her radar.
On a mission to find her next career opportunity in PR or Communications after an unexpected layoff, Sandy (who was born in Lima, Peru and moved to the states when she six years old) began posting job opportunities (and even hosted a happy hour) for women in her network who were looking for their next gig too. Organically, a special community of women supporting women began to take shape via a Facebook page that truly felt like a safe place. Five years later, the Badass Ladies of DFW has evolved into a trusted network of women (and men) representing a diverse array of industries and professional levels.
Sandy ultimately landed on her current role, Vice President, Diversity, Equity & Inclusion for Mr. Cooper, one of the largest home loan servicers in the country.
IN THIS EPISODE
why understanding DEI is crucial for your woman-owned business
the three ingredients every successful community must have
overcoming the misconceptions people have about you and your career
the role storytelling plays in building a DEI strategy
how to find and network with your community
IN HER WORDS:
Favorite Quote:
"I can and I will. Watch me."
On The Menu:
Shinsei on Lover's Lane in Dallas. Love the braised pork steam buns and you can't go wrong with any of the sushi on the menu.
What's Next:
I'm launching a Diversity, Equity and Inclusion consulting business in January. The opportunity to work with organizations to evaluate their business goals and employee experience through a DE&I lens to create meaningful impact is something I'm extremely passionate about. Our Bada$$ Ladies community is also rebranding. The last five years have been incredible and what we're evolving into will be even more exciting. The best is yet to come in 2023!
Texas Women That Inspire Me:
Ann Richards as Texas' first female governor and Barbara Jordan, the first black woman to serve in Congress. The (Dixie) Chicks are brave and brazen in what they believe in. They have unapologetically been themselves before it was a thing.
Connect With Me and the Badass Ladies:
Built In Texas is powered by Her Texas, the first membership organization created to increase community, connectivity and capital for female founders in Texas. www.hertexas.co
Connect with host Jasmin Brand HERE
Learn more about Her Texas HERE
Subscribe to Built in Texas HERE
---
Download Episode