Built In Texas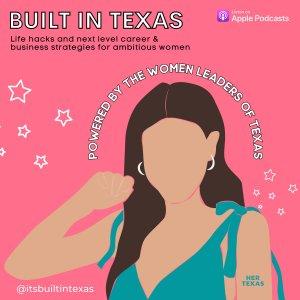 Building A Creative Business That Lasts: Akellia Stewart
November 21, 2022
Akellia Stewart is a Dallas native and mom whose passion for creative design, shoes, and art inspired the start of her first business,
Customs By AK
, nearly 10 years ago.
Customs By AK brings creative art and style to the process of shoe customization by allowing clients to design their own themes or most popularly, requesting Akellia to personally create freestyle designs that exude each client's personality, favorite hobbies, memorable moments, interests, and more.
In 2022, Akellia launched Saving Soles, a nonprofit dedicated to providing fundamental tools to support and inspire children and their future career advancement. Saving Soles' volunteers use the sharing of knowledge and creativity to discover the needs of students and any obstacles that may be hindering them from moving forward. School readiness, art, mental health, and of course, sneakers is its focus. Saving Soles provides a platform that assists in releasing a student's creative side and ultimately opening a conversation with the next generation.
"I got my first start from a good friend who happened to play for the NFL. He challenged me as an artist to step outside my comfort zone by creating a custom shoe for him. I haven't stopped since and it's been 10 years of doing what I love. I've traveled to different places and have been featured at various events for my custom shoes designs and labs that I have done for many athletes and celebrities. That one opportunity blessed me and gave me the opportunity to serve a bigger cause, which is helping children express themselves through art."


IN HER WORDS:
Describe Texas in 3 Words:
Big. Adventurous. Opportunity.
Frisco Diner, Red Claws Crab Shack, Tender Smokehouse 
What's Next:
Next for me is expanding my nonprofit with other local businesses and companies in DFW (Dallas-Fort Worth) and growing internationally. Also I'm working on my shoe line as well.
Texas Woman That Inspire Me:
A woman that inspires me daily is my mother. To see what she has done for the Dallas metroplex as a young woman working in the District Attorney's office then pivoting into another role in the medical field and now being retired and still helping in the community is so inspiring. Her love of helping others and children has been passed down to me and it's an amazing feeling to have a front row seat.
Connect With Me:
IN THIS EPISODE
making the leap; turning side hustle into a full-time business
why a good mentor matters
LinkedIn for leads and business advice
Akellia's strategy for securing community-driven, sustainable partnerships (and how to activate them!)
Finding success in a male-dominated industry
making time for business, family and yourself
helping students explore future career paths through creativity and designing sneakers
Built In Texas is powered by Her Texas, the first membership organization created to increase community, connectivity and capital for female founders in Texas. www.hertexas.co
Connect with host Jasmin Brand HERE
Learn more about Her Texas HERE
Subscribe to Built in Texas HERE
---
Download Episode